W1/2/3 (Field of 12)
1st Place:  Dee Dee Winfield
4th Place:  Melanie Swartz
W3/4 (Field of 20)
6th Place:  Nicole Shue
13th Place:  Marisa Peacock
U19
1st Place:  Alicia Styer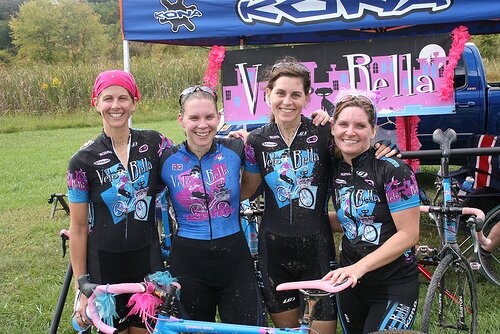 Sunday was the second CX race weekend in the Mid-Atlantic, but the first race where Velo Bella was out in force!
With the exception of the mercury level, the weather was ripe for a cross race; it had rained steadily for the past 3 days, was overcast, a bit of a breeze, and the leaves were falling all around.
The Styer family was there with the support tent and mechanical help.  Morgan and Alicia raced, with Alicia getting to do a race with our superstar, Dee Dee "Grasshopper" Winfield.  Dee Dee took the Men's 3/4 to task, and gave them a run for their money, and certainly could have won had it not been her "warm-up" race!  Alicia was the sole female racer in the U18 field, and held her own and learned a few things along the way! 
Fellow Bella's Marisa and Nicole arrived mid-morning from DC and found the Lilyponds alive with excitement. The men's race was in full force, the "back 9" section of the course had the beer garden tapped, and we saw alot of muddy bikes!
Both the W123 and the W34 were to race together (2 min separation), so we headed out on the course for a warm-up lap. Nicole had a very eventful warm-up lap, running over a live snake and then burying herself in the mud pit! It was a gross, smelly, peanut-butter-consistency mud.  UGH.  For the actual race, most chose to run through the mud, but Bella Marisa impressed the elite women when she rode through the muck and beat the elite chick running….yea Bella! 
We had a great showing of women, It was a pretty big field, about 12 elite, and 20 in the 3/4.  As the two women fields lined up, the skies opened up and it started to pour.  The juniors behind us started to cheer, but the women murmured that the course was already wet enough!
The course was long, and they expected us to race 4 to 5 laps.  After the first lap, most of us were definitely hoping for only 4 laps!
Dee Dee lapped everyone on the second-to-last lap, and the rest of the podium field went by the 3/4 gals about 1/4 way from the finish.
In the end, the Bella's had a great showing:
W1/2/3
1st Place:  Dee Dee Winfield
4th Place:  Melanie Swartz
W3/4
6th Place:  Nicole Shue
13th Place:  Marisa Peacock
U19
1st Place:  Alicia Styer
M4 (Go Velo Fella!)
43rd Place:  Morgan Styer
1st, Amy Dombroski, Elite Women
4th, Anna Milkowski, Elite Women
18th, Stephanie White, Elite Women
5th, Kathy Sherwin, Elite Women
7th, Maria Stewart, Elite Women
5th, Lindsey Rockey, Women 3/4
5th, Natasha Perry, Elite Women
3rd, Michelle Perz, Women B
3rd, Janet LaFleur, Women 35+
2nd, Amy Abele, Women 45+
1st, Brenda Mai, Junior Women
1st, Amy Dombroski, Elite Women
7th, Anna Milkowski, Elite Women
5th, Kathy Sherwin, Elite Women
11th, Maria Stewart, Elite Women
8th, DeeDee Winfield, Elite Women
10th, Kari Studley, Elite Women
12th, Kathy Sherwin, Elite Women
13th, Shannon Gibson, Elite Women
14th, Barbara Howe, Elite Women
24th, Jennifer Tilley, Elite Women
27th, Marian Jamison, Elite Women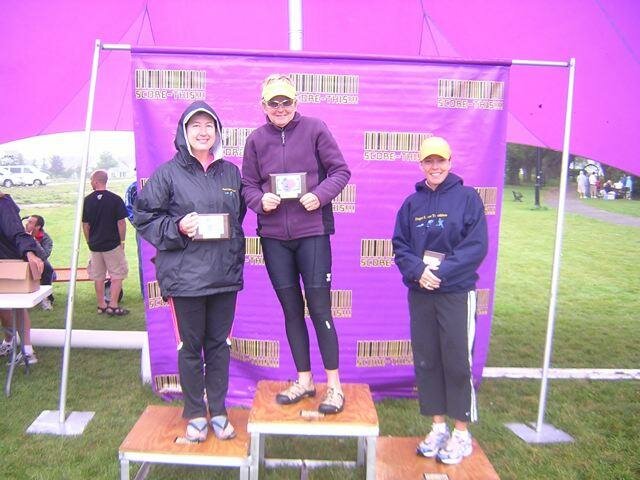 Cayuga, NY
Jano gets 1st Women 50-54
Not much drama to tell, it was great weather for a swede, cool and cloudy and fairly still winds. My race number was 911 which seemed ominmous..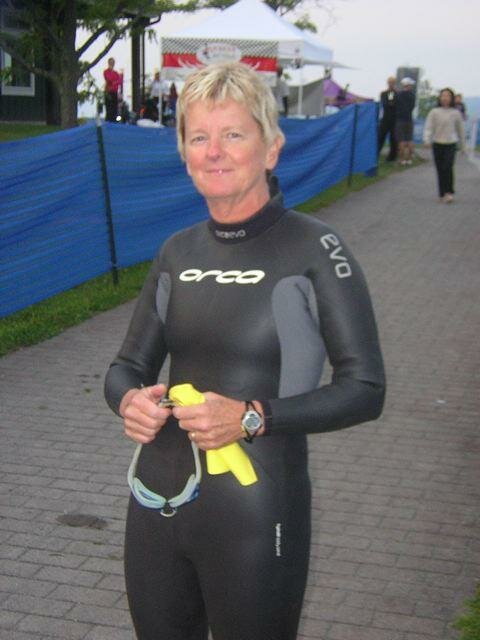 The swim was great, the first wave was over age 50 men and women, second wave the 39 and under men and the 2 more intermediate (Olympic distance) waves. It was nice to start first so I did not have to wait! I had borrowed a long sleeve wetsuit which was great!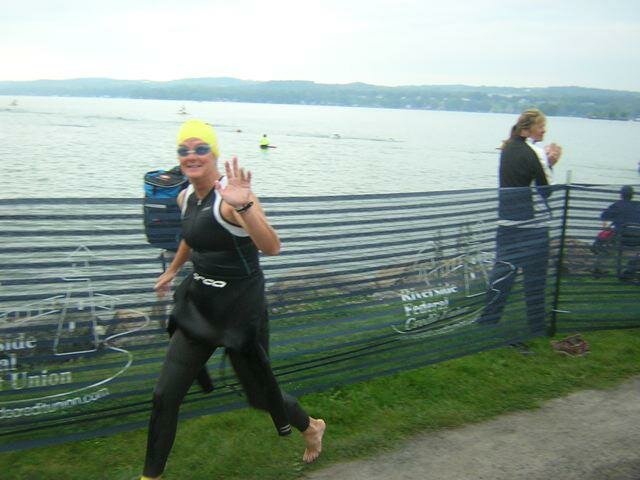 I was second woman out of water in first wave (after  Susan K. M.) and the bike was nice but had to watch a million guys go by me by mile 4, but hung in there respectably.
The run was flat and nice it went around an island trail and road. Two laps which is kind of a drag but I did better knowing it this year.
Husband Hans there was great to cheer me on and took great pics.  The great part was raising over 500.00 dollars for the Mary M. Gooley blood disorder center. Sweet. Thanks to those who contributed. 
NY Bella Results:
Janet Ohlsen 1st Olympic Distance Women 50-54
Sue Atwood 4th Sprint Distance Women 40-44 (1st in the bike leg!)
New NY Bella Kristin Mullally 5th Sprint Women 25-29 (1st in her big leg also!)