Sticks in My Eyes
By Marian Jamison
Reno, Nevada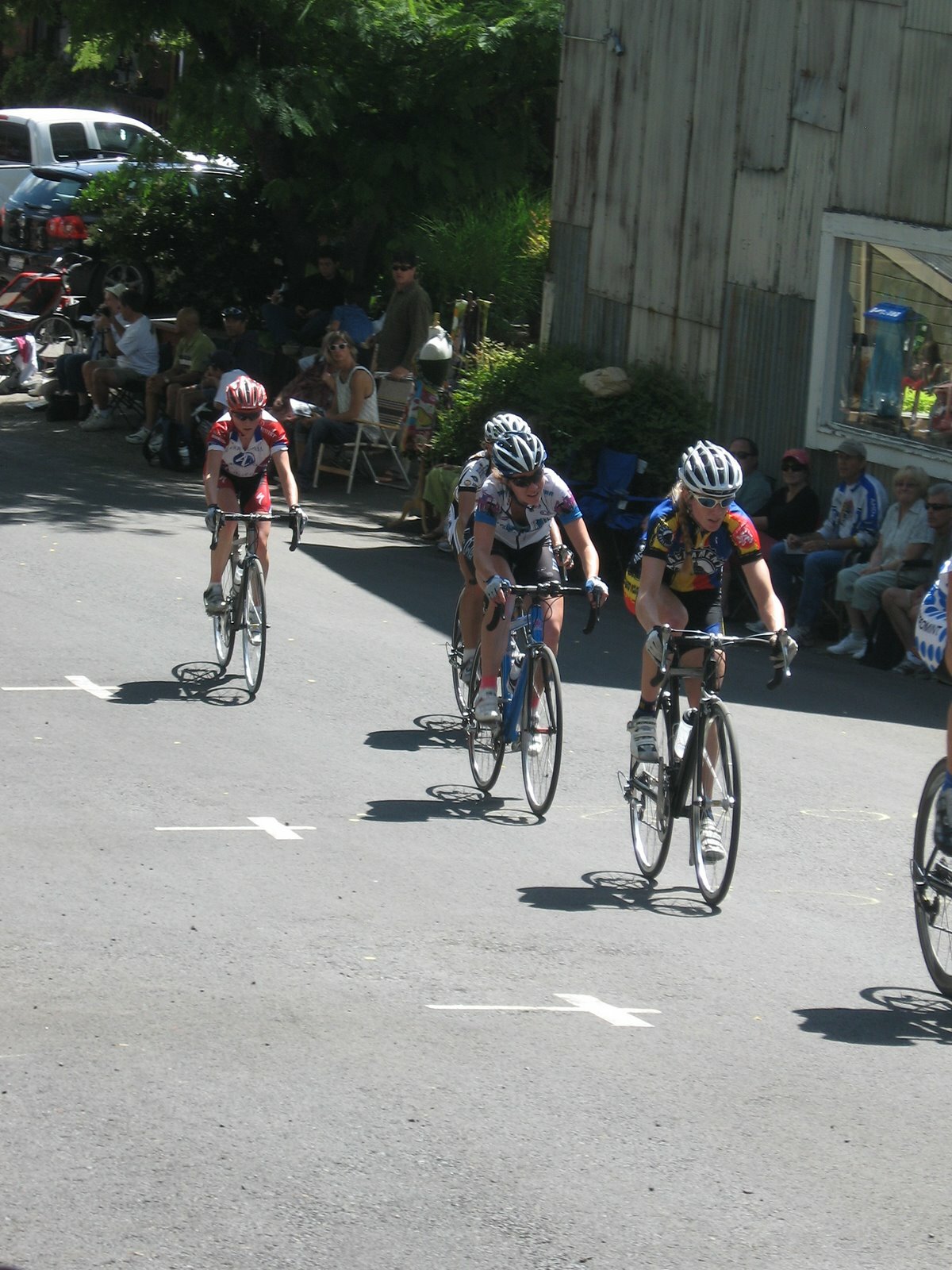 This morning I'm so freakin' sore I didn't even want to get out of bed. Oddly enough it's not from racing Nevada City, but from cross training yesterday, as this is my official Week Off the Bike, per coach's orders. Actually I just got called out on Twitter for running during my rest week – I thought that was okay!!! But I guess I won't be running either. Jeez, what am I going to do with myself for the rest of the week?!
So anyway, back to Nevada City. This weekend was the culmination of 3 1/2 months of racing, with only one non-race weekend in the mix. Needless to say it was starting to wear on me. Prior to the Nevada City race I'd planned on racing the Tour de Nez – Nevada City is on Sunday, TdN Thurs-Sat. Well, I raced on Thursday, up against Tibco, SugarCRM, Touchstone, VAC, Metromint . . . and I got dropped about 15 minutes in. Decided to just take it easy, not race on Friday and Saturday, and if I decided to race Nevada City just do it as a no-pressure fun thing. Right, fun. Wee.
Seriously, tho, I did have fun, in a sticks-in-my-eyes sort of way. I was hanging pretty well for the first couple laps, caught back up to a pretty fast group, and true to form, immediately went to the front of the group and gunned it. Well, those fast girls in my group decided that was a good time to attack, so off the back I came, along with another girl who I know to be a cat 3 like me. We rode together for a while,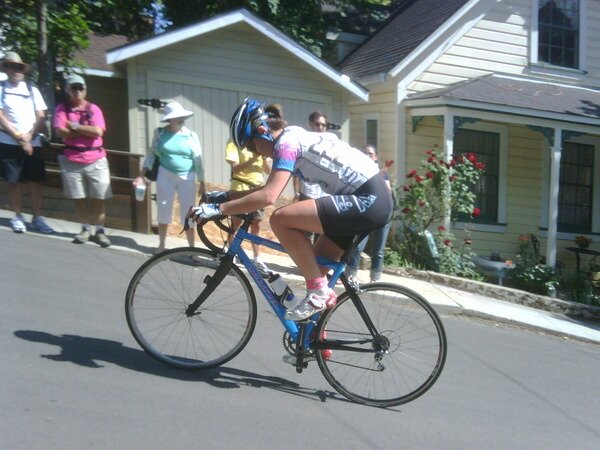 then she dropped me. I was pretty hurting for the last couple laps, and one girl caught me with 1 to go. That motivated me to pick up the pace, but she pipped me at the line. Bummer. So I came in mid-pack, and I'm pretty sure I was the 3rd cat 3. I think if I'd planned and tapered a little more I might have actually done pretty darn good, actually. As it is I'm just happy to have gotten out there.
Anyway, it was lotsa fun, good crowd, tons of people out there who seemed to know my name cheering for me! That's always fun. Hernando was there every lap in his Vanderkitten jersey offering words of advice and that I actually always find remarkably encouraging. We stuck around and watched the Lance-Circus, which was actually pretty cool. I heard that they had 30,000 spectators in Nevada City that day! And also that the town ran out of beer.
---
This fabulous post was written by one of our awesome bella volunteers ~ To change this standard text, you have to enter some information about your self in the Dashboard -> Users -> Your Profile box.
---