Jen Tilley and I showed up for the next National race of the season- a Colorado shootout between the locals and the WorldCuppers. After having the perfect downhill road start, the selection was made on the short hill up sandy doubletrack. I just couldn't stay with the first group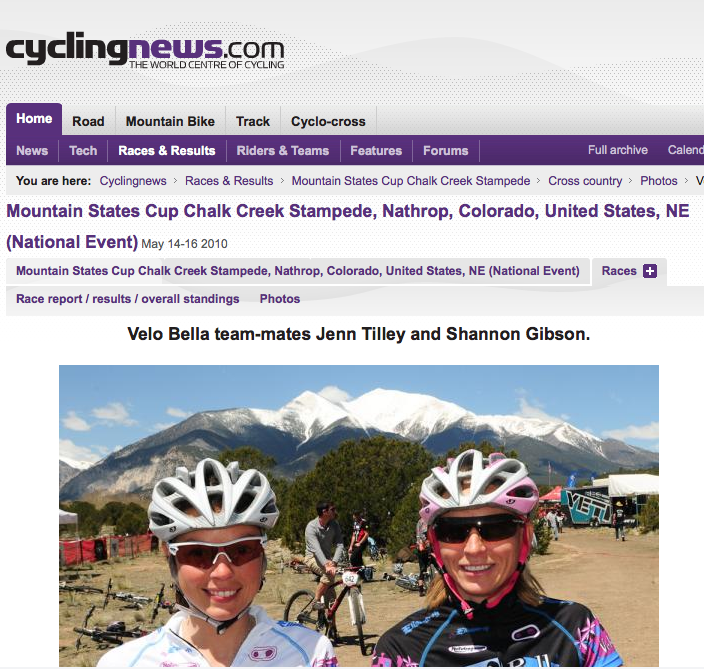 of Georgia Gould (who lapped many of the pro men), Kelli Emmett, Katie Compton, Heather Irmiger and Jenny Smith. I sat up, let a bunch of women by and just settled into my own pace.
The course was rolling and singletracky, perfect for my new Ellsworth 29er Enlightenment carbon hardtail, with Stan's NoTubes 1300g wheels, Maxxis Aspen tires, Magura Mag brakes, and Crank Brothers 4ti pedals- 21.2 pounds all built up with SRAM X.O. Even though I lost my Heed bottle and was taking only the neutral water, I felt steady the whole race and picked ladies off one by one. I need to work on my purple zone, however, because after taking almost a year off racing I am missing some high end. Still, considering the caliber of the ladies' field, I'm OK with my 11th place finish.
I just have some more fitness to work on. I love that racing gives motivation and goals to spice up my time on the bike. Next up- Iron Horse, or maybe the pro XC cup at Lance's Ranch. Decisions decisions!
—Shannon Gibson
Durango, Colorado