Bella Bash Training Camp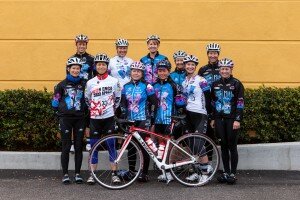 February 1-3rd was the annual Norcal Bella Bash Training Camp held for the 2nd year in our sponsor shop's home town, Paso Robles.
Events included a reception at the shop, Best Bike Zone, hosted by the owners, the Fleurys; and 3 days of riding and eating.   The weather held for the weekend which is always a good thing this time of year!
Here's some pictures of all the fun:  http://www.velobellabb.com/view_topic.php?id=2871&forum_id=3
---
This fabulous post was written by one of our awesome bella volunteers ~
Send me your race results so I can post them here!!
---