Here's mud in your eye(s)!
…and in your teeth, in your ears, in your nose, and every other orifice you have..
Buck Hill CX Race
Ithaca, NY September 27, 2009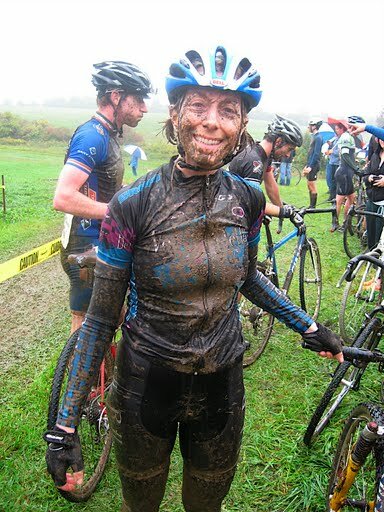 At last, "real" cross conditions in upstate NY.  Cold, rainy and muddier than hell.  Just what people, ahem, "want".  Not to go on and on about it, but in order to get the kits cleaned, we had to lay them on the driveway and spray each article of clothing one by one with the garden hose on full blast before we could even think of putting them into the washer.
About 16 women lined up – this was not part of the NYS series and wasn't a race to earn points to anywhere or win big – other than bragging rights, a bagel and and apple.  It started after the rain had damped the course all night and the masters had been slogging thru a light drizzle.  About halfway through the first of the five laps, the rain began anew and with an increased intensity…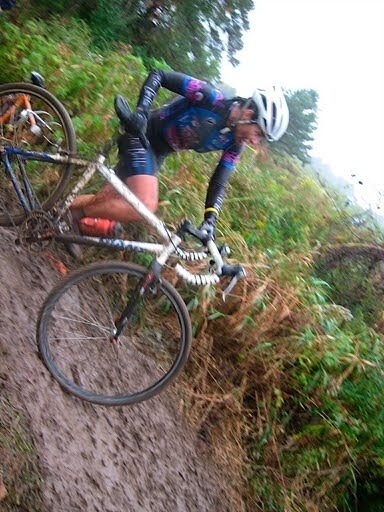 As in every previous race, Katina Kat-grrl dominated.  Few of the women in the Open category were anywhere even close to Katina – other than the usual suspect "Ruthless" Sherman from the Corning Cycling Team.  (And she's an honorary Bella anyway.)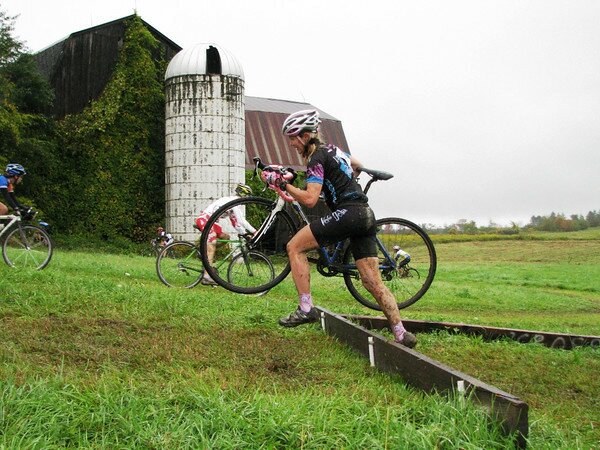 G. Dawg shows off her tremendous barrier hurdling form on the very first (still dry) lap.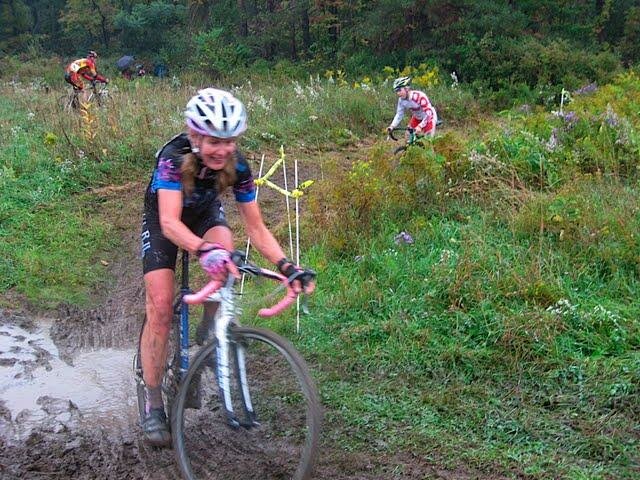 And shows here her sheer pleasure at whipping little boys' butts.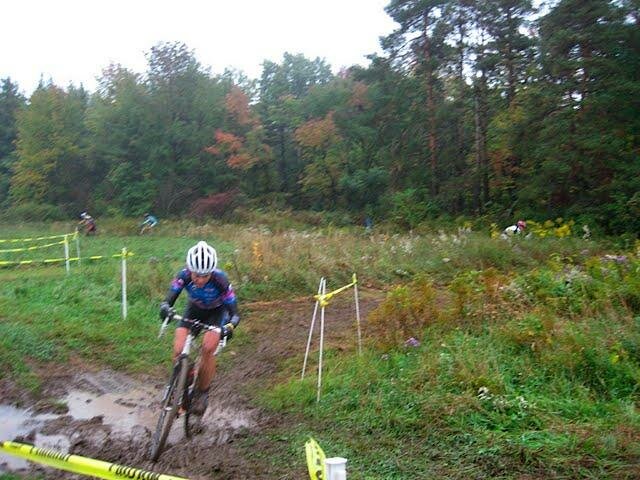 Katina less smiling, but on the other hand, she's out in the front and there are no little boys to splash with mud up here.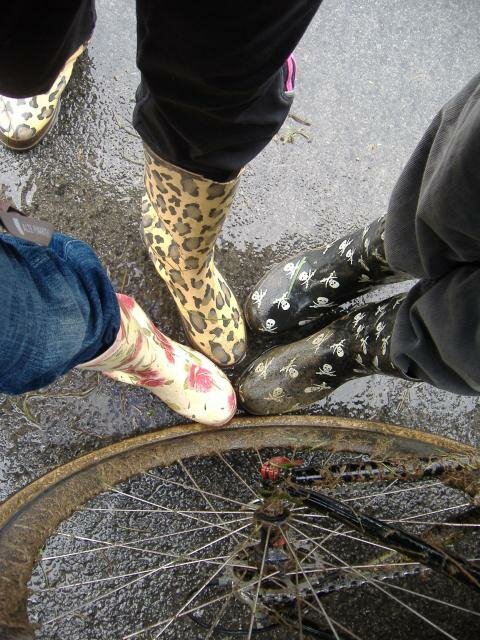 Lastly, this was the footwear of the wise:  decorative rubber boots.  Now that's what I call Functional Flair.
Results:
1st Katina Sayers-Walker
5th (?) Kate Stewart
6th (?) LL G Dawg
(results aren't up yet, but we only care about #1!)
---
This fabulous post was written by one of our awesome bella volunteers ~
To change this standard text, you have to enter some information about your self in the
Dashboard
->
Users
->
Your Profile
box.
---