KissCross Cyclocross Series #4 (Cascade) – MI
2nd, Monica Tory, B Women
Results link: here
Series link: here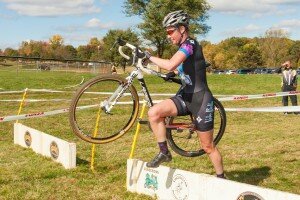 It is a very

sad day today for our sport.
Amy Dombroski, a former Bella, was hit by a truck and killed today while on a training ride in Belgium.
For those of you who don't know her history with Velo Bella, Sabine sums it up well:
She came to us as a young U23 CX racer looking for some support. She had a great season. Won the U23 National Championships and was selected to represent the US at Worlds. USAC had no money to send riders to worlds, so we helped raise money to send Amy there. She was so very grateful.
Here is Amy's thank you letter she posted on the Boards to her Bella teammates:
http://www.velobella.org/blog/2008/01/dear-every-velo-bella-across-the-us/
We are setting up a memorial fund in her name to sponsor a female U23 cyclocross rider who is
selected to Worlds. More information on this to follow.
(photo: VeloNews)