Rachel's First Race
By Rachel Wolff
Santa Cruz, California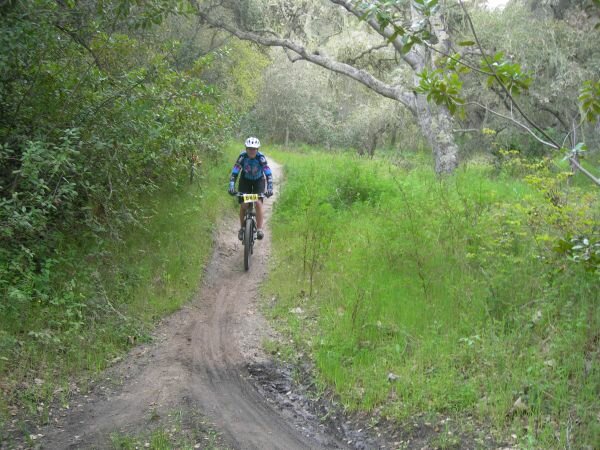 I finished my first race yesterday at CCCX in Toro Park. It was really fun and I feel proud I finished. I was really impressed with how supportive everyone was. I really was not expecting it, and it felt really good. I got lapped and only got to finish 2 of the three laps, but I am ok with that. There was alot of climbing. I did catch another woman from our group and passed her on the climb (wow, first time I have ever passed anyone) but I fell on the down hill and never saw anyone from my field again.
I am really happy I did it, and have a few things in mind for next time. Like oh train a bit more! Being a homeschooling mother, my rides don't quite happen as frequently as I would want them to. I also have a lot of respect for you women who race year after year. You all are fast!!
Oh and I need to make sure I start in the right gear, oops, totally spinning too fast. I need to practice going faster down hill and I totally panicked when we took off from the start, and it messed up my breathing on the climb, but I calmed myself down and recovered.
I am still high from the whole experience and really happy I accomplished a goal and finished a race. Oh, and it was great to be recognized as a Velo Bella!! People were really great saying "GO BELLA!!" It shows what a great reputation you all carry.
I am going to try to make it out to some saturday rides and get pushed by all you beautiful ladies!!!
---
This fabulous post was written by one of our awesome bella volunteers ~ To change this standard text, you have to enter some information about your self in the Dashboard -> Users -> Your Profile box.
---