Bellas Pink Flair dazzles at Ride for Hope – Syracuse, NY October 9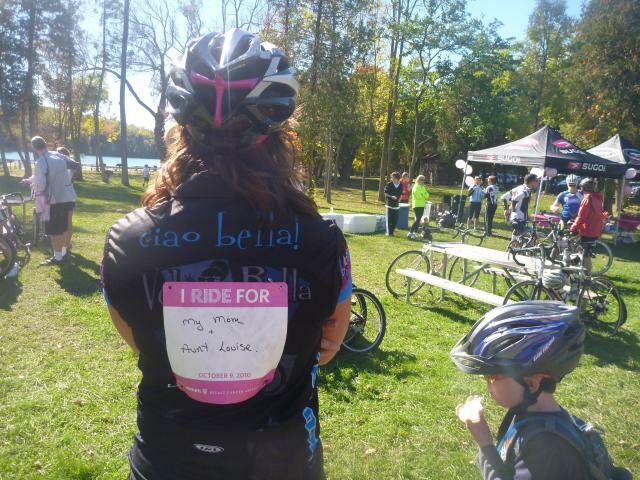 Kim and Erik (He rode 25 miles on a tag-a-long!)
Kim's report:
Saturday October 9th turned out the have beautiful weather for an awesome showing of riders to support Trek Bicycle's Ride for Hope, which went on nationwide. Syracuse Bike hosted the event and touted the largest attendance in the US! YEAH Syracuse!! Included in this great showing were 3 BelIlas – Kim, Jano and Kristen! Kristen was sporting a totally cute bike with pink accents – I'm quite sure just for the ride and Bellas!!
Sadly, most everyone's life has been touched by breast cancer, and if not certainly another form of cancer has barged its way into your friends and family somehow. So, it was fantanstic to see such a large group out in support of Breast Cancer Research.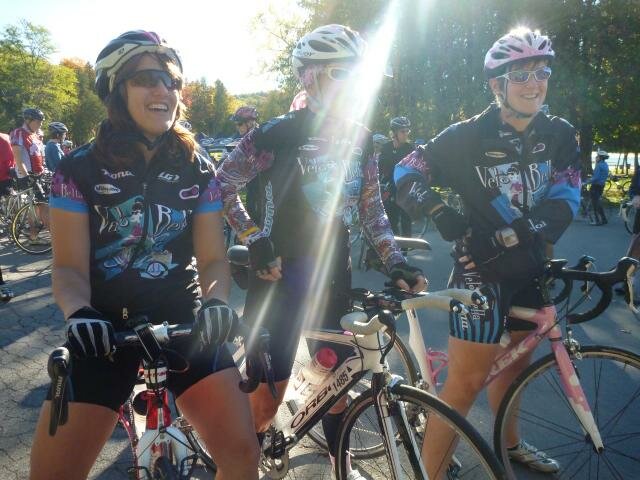 Kim, Jano in blinding sun and Kristen
---
This fabulous post was written by one of our awesome bella volunteers ~ To change this standard text, you have to enter some information about your self in the Dashboard -> Users -> Your Profile box.
---