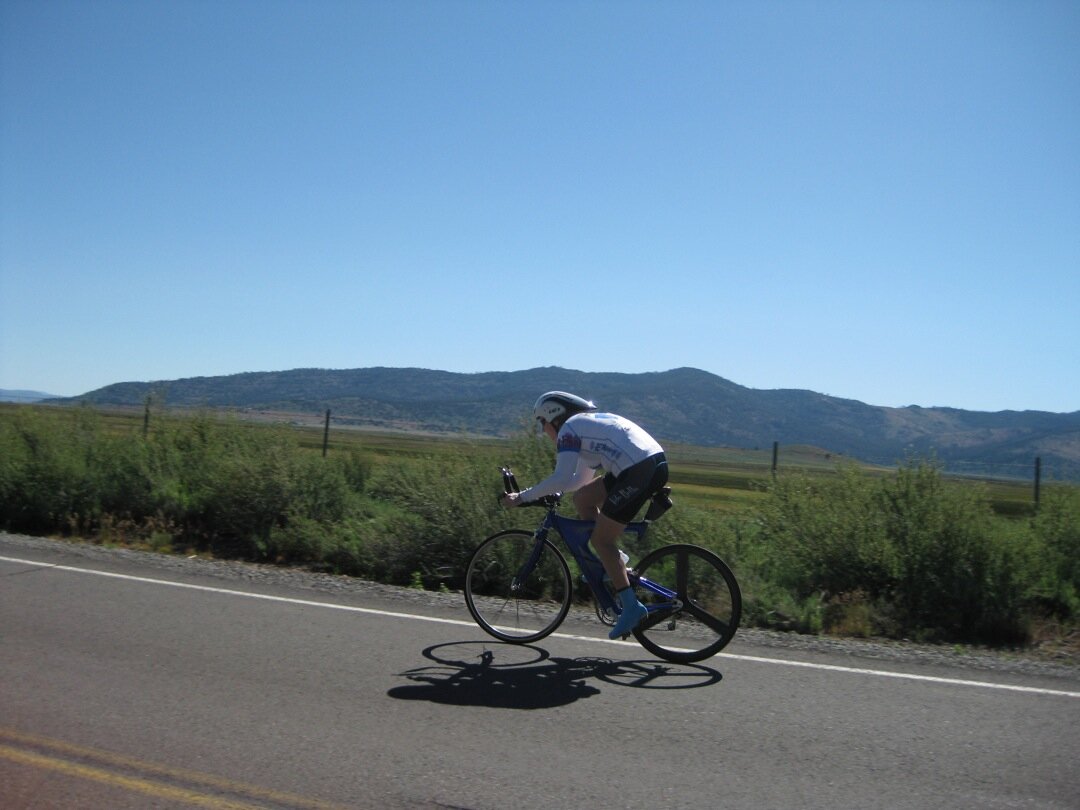 I definitely felt ready for Sattley, the NorCal/Nevada district championship race, this year. I wasn't sure I was going to be ready, as I came back from Germany so sick just about a month ago. But, as I ground into my final tune-up workout on Thursday, I was definitely ready. My intervals were strong and smooth, and my perception of the effort was comfortable.
Early Saturday, we got up and did my pre-race ride – mostly easy with a few speed efforts thrown in. Then, we packed up Kermit the Toaster and headed east. We made a small diversion in Ripon for my cousin's wedding at my aunt and uncle's house. It was about 95 degrees out at noon, and a challenge not to over-bake in the sun. The ceremony was short and sweet. We drank lots of water, carbo loaded on the cake, wished them well, and headed on for Truckee. This year, we stayed at the Hampton Inn and Suites, which was quite nice, and breakfast started at 6….perfect! We dined at a brewing company for dinner, which was good. I went for the 8 oz beer, as I didn't want to overdo it before my race. Rick compensated for my lack of beer with 2 pints of a Belgian style ale.
Sunday, we rolled out of bed at 5:30 after a marginal night's sleep. There had been some drunken revelers in the hallway around 2 am. Ugh! But, I felt relatively good. I had a shower and headed down to tank up on the breakfast. I also took a yogurt and banana for a 2nd breakfast, as my race was after 11 am.
I got a full, 1 hour warmup in and felt good. The weather was warm, but not too warm, and the winds were light. Also, I'd heard the expansion cracks in the highway had been re-paved, so that was cause for celebration.
I got a good start, and the first half of the race was pretty fast, with a light, quartering tailwind. There were still some expansion cracks in the middle of the course, but nothing like last year. I turned around about a minute slower than I wanted, but well ahead of last year's pace. The second half of the race was purely mental, as I tried to block out some chafing on my saddle. I probably lost some focus with my constant re-adjustment. But, I definitely was putting it all out there, with copious snool developing in the last 1/4 of the race.
In the end, I rolled through in 3rd place, about 2:27 better than last year. I was happy with my result, and met my goals for the race. My next TT will be Benicia, and I will be making the debut of my new TT rig – the Ellsworth Coefficient and also a skinsuit for the first time in 2 years. Look out! I'll be tearing it up out there.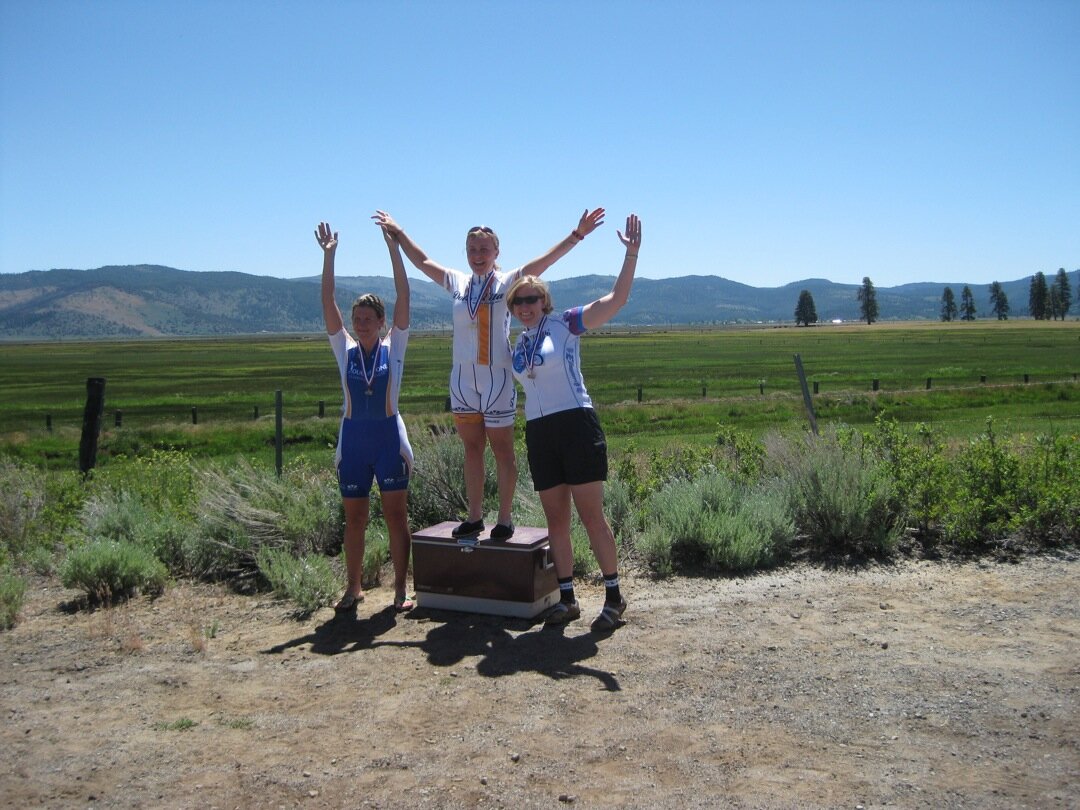 —Sarah Clatterbuck
California