By Monica Neilson
Brentwood, California
Granite Bay Duathalon
April 18, Granite Beach at Folsom Lake
4 mi run, 13 mi bike, 4 mi run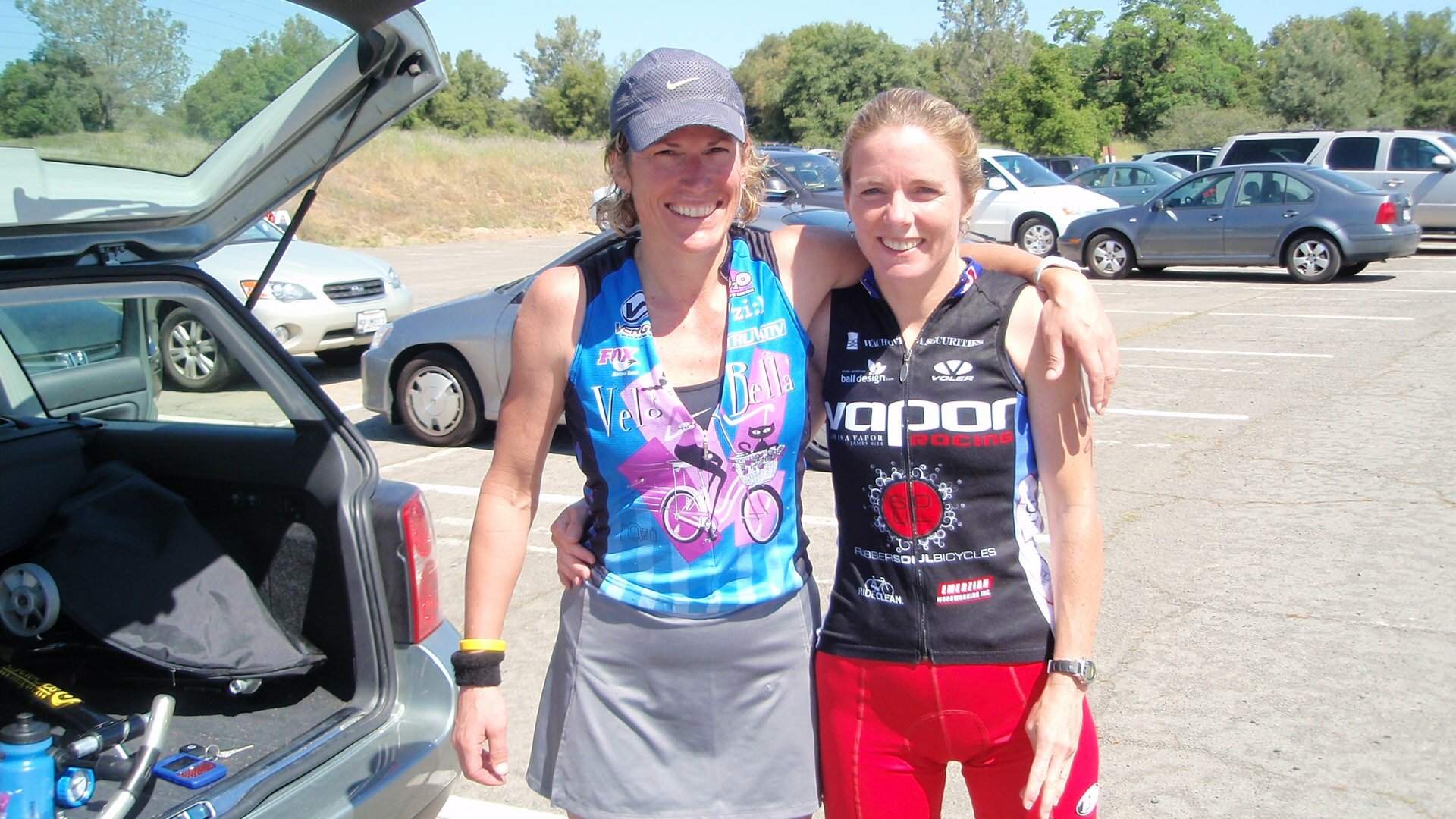 Monica and ex-Bella Felicia Gomez pose pre-race.
This was the second Du for me. I went with my good friend, Felicia Gomez, aka Felcia Greer, an ex Bella who went on to race 5 yrs as a pro. Felicia retired from bike racing last year after several successful years of top NRC finishes, racing in Europe and attending Worlds. What many people may not know is that Felicia was a runner for twenty years prior to her cycling career. She's also attended Worlds in Duathalons, and running is her love.
This was the second du for me. I like the format, its challenging and its something new. For this particular event, the runs were all single track, trail running – something I had no, zero, zip experience at. I've done some trail running but we're talking fire lane roads, not single track with tree roots, rocks to jump over etc. Besides this mile 2-3 were almost all uphill!
Felicia advised me to try and do all three segments at tempo, you can't over do one segment or you'll be toast for the others. I did the first 4 miles just trying to stay within myself and keep some of the other women in my sights. Felicia was long gone, I think after mile 1 I couldn't spot her anymore.
The bike was a twisty, turning rolling hill route – tough to get a rhythm going but fun little course. I knew the bike portion is my strength so I put my head down and started picking people off. Soon the only chick in front of me was Felicia. I came into the transition area as female number two. I wasn't sure I had enough lead on the other chick to hold her off on the run but, I'd soon see.
When you make that transition from the bike to running again your legs feel like lead. You have to mentally remind yourself to keep going, it'll work its way out. I was cruising along, couldn't see anyone in front or behind me when just past mile marker #1 I hear this breathing coming up behind me.. There she was chick #2, she says "wow nice bike ride" my comment, " yea, now if I could only run." And off she went. I watched her long, slender legs merge into the woods to never be seen again.
I settled into working my way to the finish, taking a comfortable 3rd place overall for women. I finished 2nd in age group (40-49) and 25th overall. The cool thing was out of the 80 contestants only 13 of them were faster on the bike portion! Felicia set a new course record for women (they've been doing this event for 11 yrs) by over 3 minutes.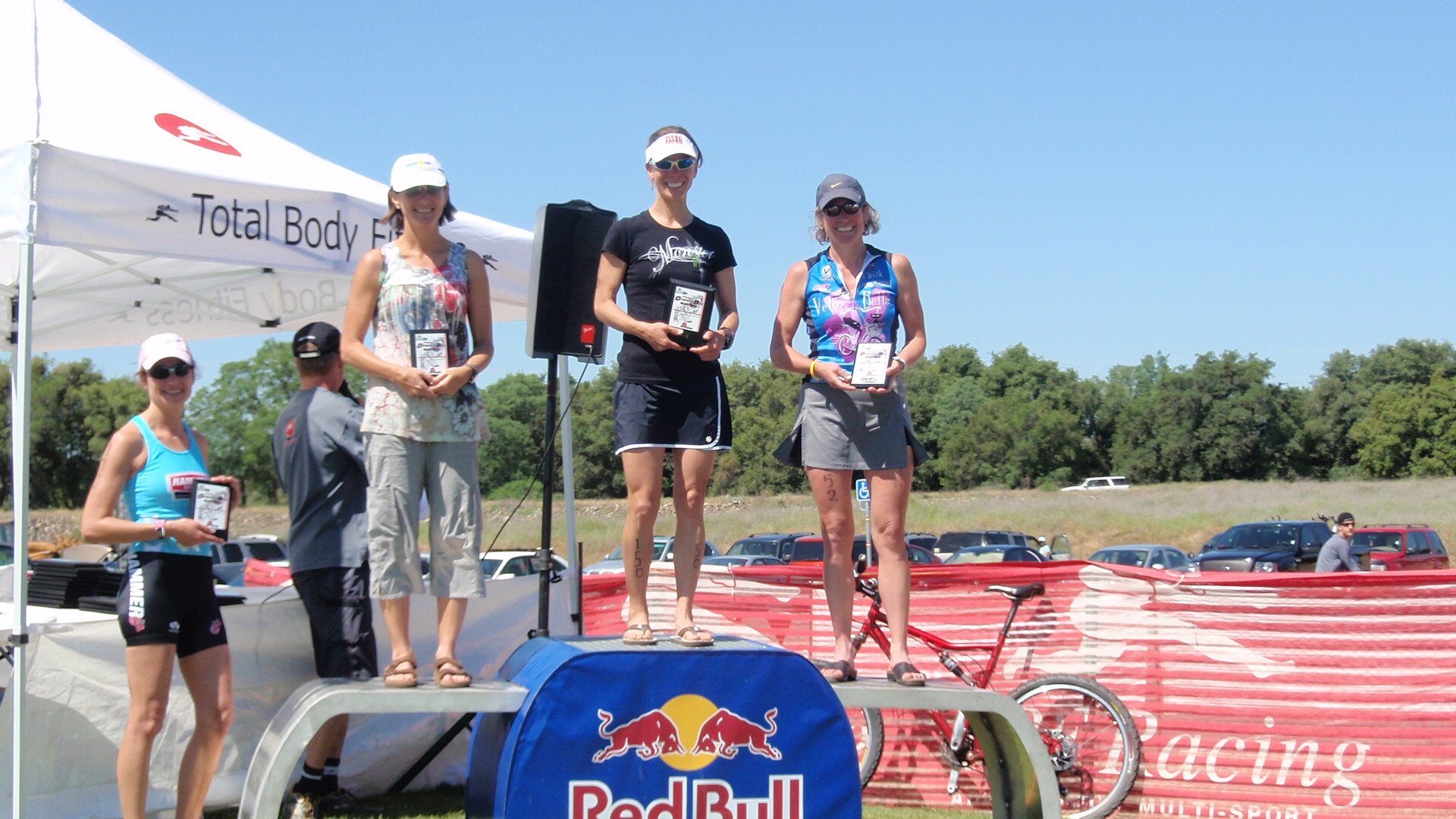 Monica enjoys some podium time!
All in all, really fun time and if you've ever thought about trying a Du…I say do it!!