By Jen Tilley
Boulder, Colorado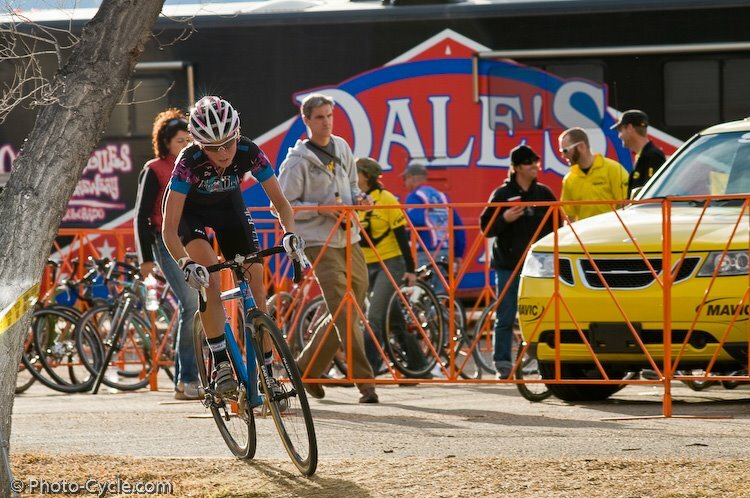 Jen Tilley, Colorado State Championships, Dec. 7th 2008.
The weather was sunny and warm, being a balmy 68 degrees for the last cross race of the season. All season this year the weather has been amazing, definitely not typical cross conditions…
It turned out to be a great race with a good turnout for the women. I ended up 4th with a sprint to the line. With it being one of my better races of the season, it was a great way to end the year. Now its time to relax, spend some time on the snowboard and eat some good food!
Velo Bella wins
Naked Crit