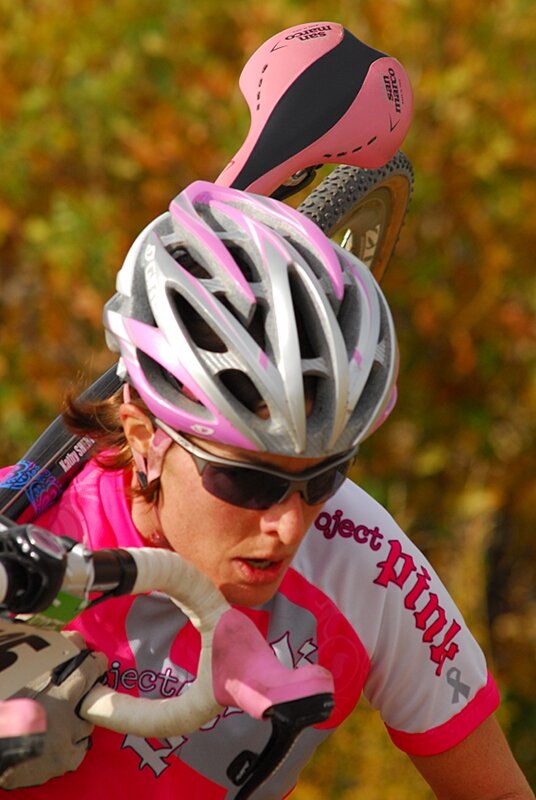 Kathy Wins Three Straight!
Velo Bella-Ellsworth rider Kathy Sherwin currently leads the Utah Cyclocross Series after winning three straight races. This weekend, Sherwin put 30 seconds into the field after just one lap of racing at Andy Ballard Equestrian Center in Draper, Utah. She held just under a minute lead over the second place rider all the way to the finish. The course included a 500 meter road climb, followed by a descent into sandy terrain, and a run-up. Kathy is racing this season in memory of her mother, who passed away recently. She will race next at the Longmont and Boulder races on Halloween weekend. Congrats to Kathy on another win!
Read more about the Velo Bella-Ellsworth Pro Cyclocross Team!
Christopher See contributed reporting to this story. Photo is copyright Christopher See and is used by permission. See more images from the Utah Cyclocross Series.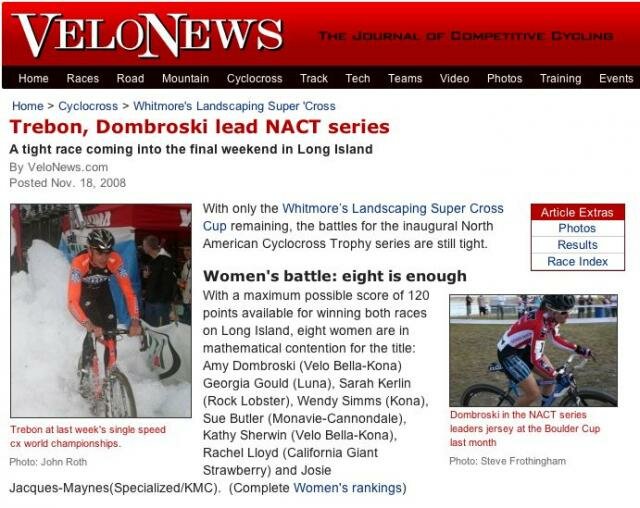 Velo Bella's Amy Dombroski currently leads the North American Cyclocross Trophy series. Amy has 182 points in the series, giving her a 58 point advantage over Georgia Gould of Luna. One race remains in the series, which concludes this weekend with the Whitmore's Landscaping Super Cross Cup in New Jersey. Velo Bella's Kathy Sherwin is currently sixth in the series with 95 points.
Read the full story at VeloNews.
Go Bellas!