Central Coast Cyclocross Series–Final Results, CA
6th, Natasha Perry, Elite Women
5th, Beth Welliver, Women B
1st, Michelle Perez, Women C
7th, Miss Mary Perez, Women C
2nd, Amy Abele, Women 45+
1st, Brenda Mai, Junior Women
Central Coast Cyclocross Series #7–Fort Ord, CA
3rd, Michelle Perez, Women C
4th, Amy Abele, Women 45+
1st, Brenda Mai, Junior Women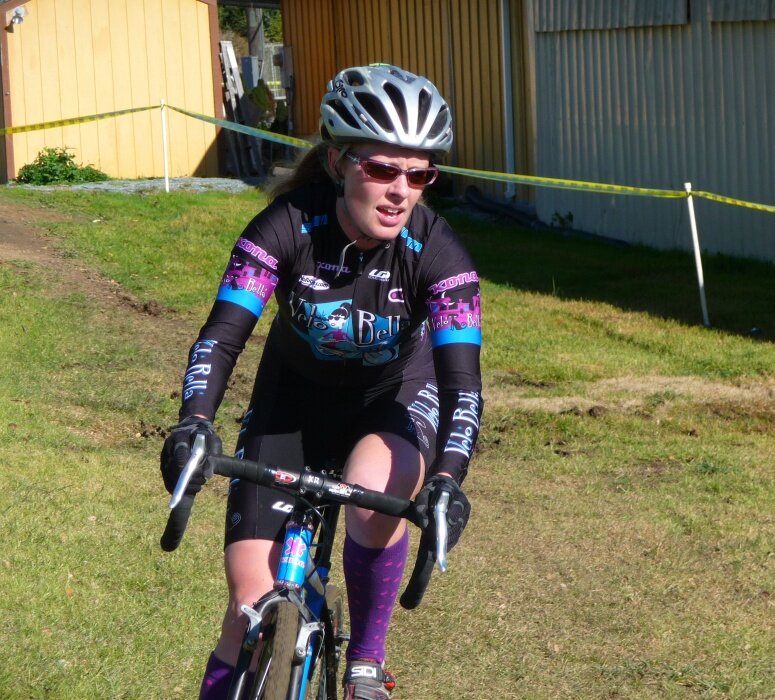 Beth Welliver Rocks the Sock Flair at Peak Season CycloCross.
Photo by NorCal Cyclingnews. Used with permission. See the Full Gallery.
By Hannah Echvahl
San Diego, California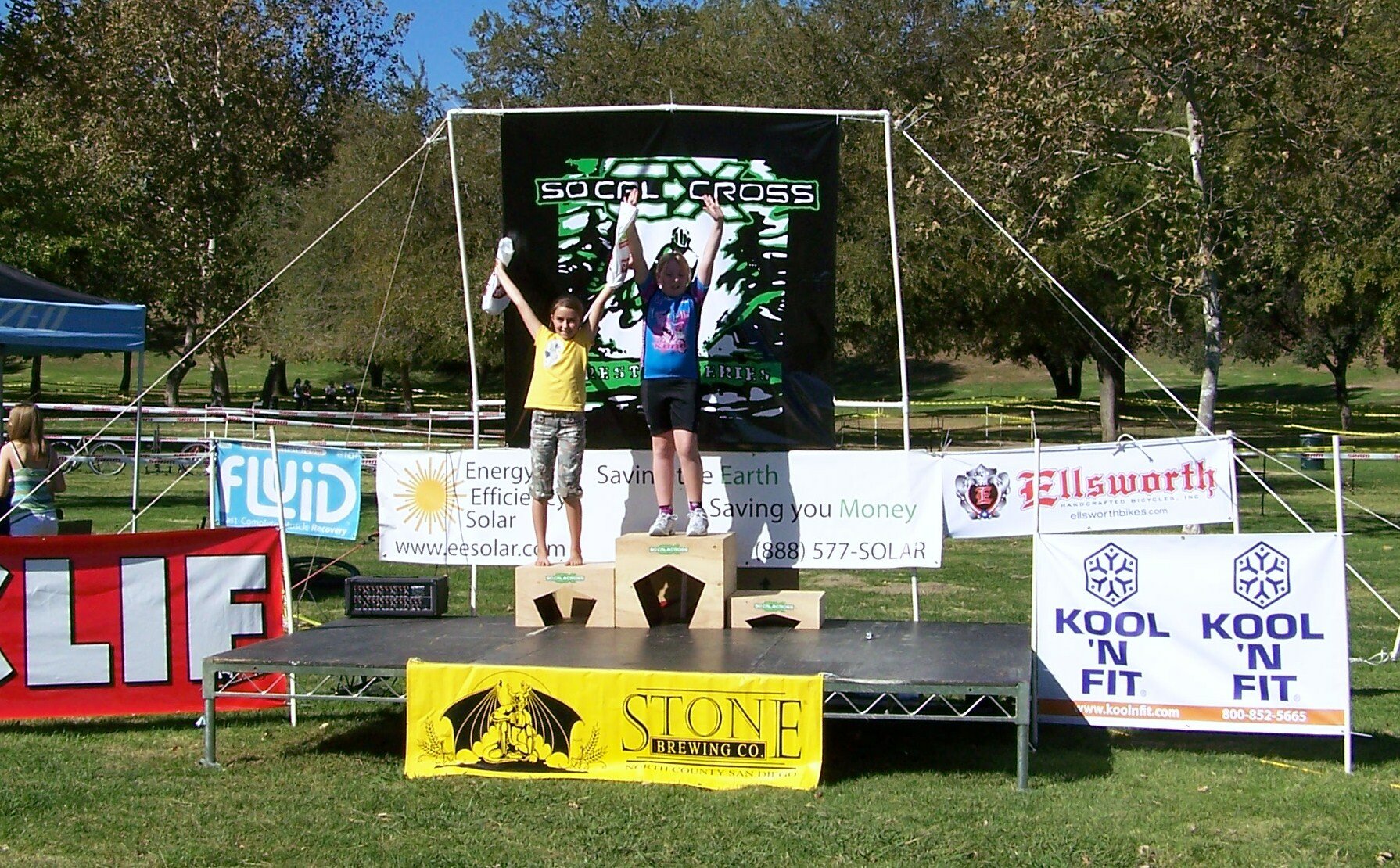 Hannah on the Podium, SoCal Dam Cross Race, Hanson Dam, California
My Sixth Race
Before:
First, I kind of walked around the course. My dad was telling me what I should do at each place on the course. We came up to a hill like the one from my first real race. "Am I able to brake down this hill?" I asked him nervously. "Maybe," he replied. We walked down the hill. We came up to a hill where we ran our bikes up because it was steep. Then there was another downhill kind of like in the first race. I saw people peddling down, so I didn't mind that one. We went to the car to get the bike. "We should test those hills," said my dad, "I don't want you coming up to them and being nervous." We went to both of them and I pushed myself down.
During:
We were staging up. I saw someone new to cyclocross and asked her if she was racing. She said, 'yeah', and I told her good luck. Soon we started. Each hill was somewhat nerve-racking , but I was comfortable with it and rode down every hill. What saved me time was not getting off my bike most of the time. When I came to the hills, I coolly went down them. I finished a lap and they told me I was done so I got off. About 7 minutes later, I found the other girl and cheered her on to the finish line.
After:
I talked to the other girl, and we had a good time. Her name is Madeline, and I talked to her a lot to get to know her. After a while, it was time for the podium. I got first place! On my way back to the car I met two Bellas! Carrie and Shannon were from Seattle and Texas. I've been racing the SoCal Cross series since the beginning of this season, but this is the first time I've seen other Bellas at my race. It was great! My dad took a picture and they told me I needed to catch up on my race reports. We left after that and I went to my grandparents. We got Subway and I got a footlong with chips and ate the entire thing! I played with my grandparents pets then I left for home. I never expected such a big day. I really love cyclocross, and I really like being a Velo Bella.
Calling Michigan Bellas!
Come one! Come all! Join Lindsay & Monica Tory at the 2009 Lumberjack 100. The Lumberjack is a 100 mile mountain bike race near Manistee, Michigan. Registration is open. Sign up and Event details are available in the linky below. The more bellas the merrier

Registration Information!
NCNCA Cyclocross Cup, CA
5th, Brenda Mai, Junior Women
10th, Kathleen Bortolussi, Women 35+
12th, Andi Mackie, Women 35+
14th, Amy Abele, Women 35+
1st, Beth Welliver, Women B



Peak Season Cyclocross #2–Santa Cruz Fairgrounds, CA

1st, Beth Welliver, Women B
Sacramento Cyclocross Series–Final Results, CA
7th, Marian Jamison, Women A



Mount San Bruno Hill Climb, CA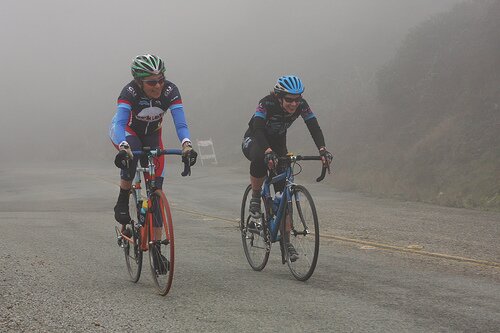 9th, Elizabeth Benishin, Women 1/2/3
20th, Rebecca Dyas, Women 4
22nd, Brittany O'Dale-Ming, Women 4
photo renroublard